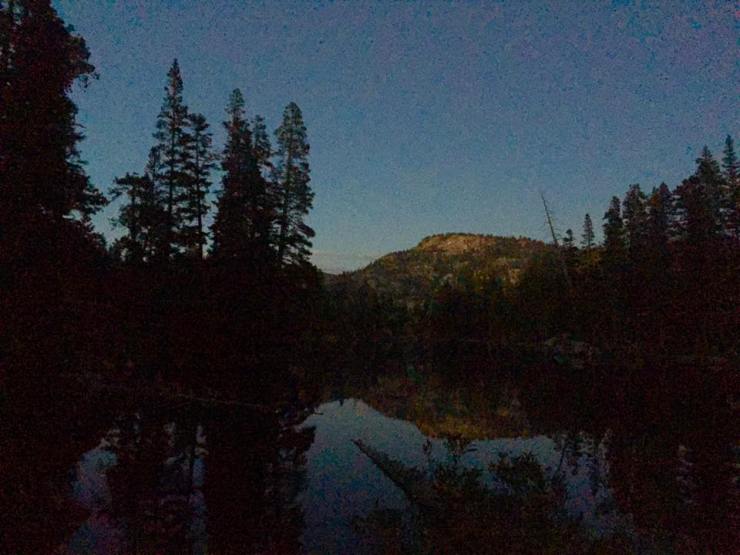 I pulled into my brother-in-law's place at about 5:30pm and I was knackered. I'd just made the drive up from San Diego after attending ComicCon and the plan was to get to the Emigrant early enough to hike in and spend the night and a good part of the next day on Camp Lake.
My experience has shown that mid and late summer's can be unpredictable times to fish the lower elevation lakes of the Emigrant. The high temperatures can push the fish deep and make them sluggish. I was unsure what to expect as I pulled into the trailhead parking lot later in the early evening than expected. I had two choices, camp at the trailhead and hike in for the day the next morning or head up to the lake in the dark. I decided to make the hike, as did about a half dozen other folks.
This was the second overnight trip with my new backpacking gear and it's still working well. The leg packs can carry 5lbs each and with my new tent and reduction in gear, I've been able to bring my total carry weight down to 25lbs.
I set up camp on a small patch of sand on the boulders just above the trail and went to sleep.
The next morning I took my time to enjoy my surroundings. Climbing to the top of the bluff above the lake and enjoying an almost Yosemite like view. This was the best part of the trip. Simply sitting back and relaxing in the backcountry.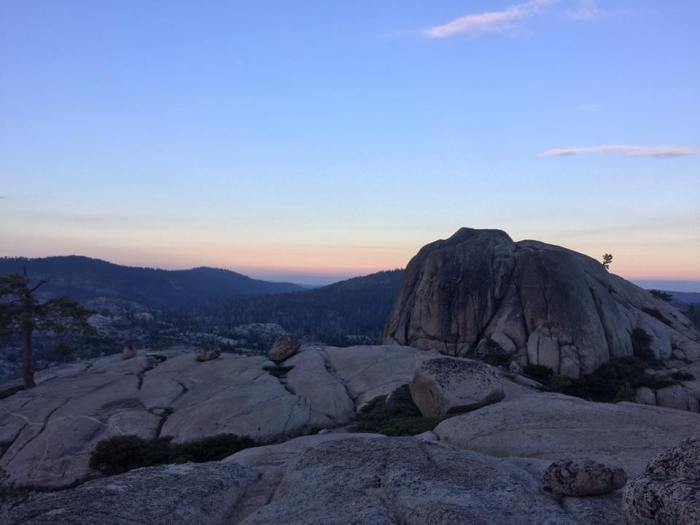 Fishing was slow at Camp Lake so I hiked up to Bear Lake. Bear was fun and I managed to catch a handful of small rainbow trout before hike out and heading home.